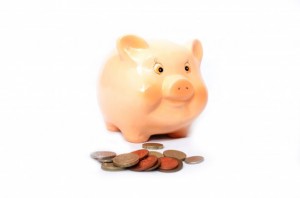 The Life Offices' Association (LOA) of South Africa is known as an active trade organization based in Cape Town and born in 1935. They are tasked with specifically working on improving and governing life insurance or long term insurance for both consumers and providers. It currently has 36 member companies in the organization and these members represent majority of the insurance companies in the country. Collectively, they control the long term insurance industry and assets worth over R 915 billion. In a way, you could say LOA is the industry's voice when speaking for or against government policies, regulations, and insurance issues in South Africa. This is to say that the LOA is not an organisation that takes a back seat and simply watches political events on a plasma TV.
The Key Focal Points of LOA
The Life Offices' Association does more than act as protector of the long term life insurance industry. They also have a mission to educate consumers on the benefits of life insurance and financial services. For the past several years, they have been spending more than 25 million rand a year on consumer education.
LOA is also intent on self-regulating the insurance industry. They do this with their own Code of Conduct which is objective and impartial. In many cases, they have taken the side of the consumer in disputes even with member companies.
Thus, LOA has 3 main principles that govern the association:
Educate South Africans and promote long term insurance
Represent the industry
Regulate the industry
Membership To LOA
Any insurance provider in South Africa is eligible to apply for membership as long as it offers long term insurance. The application is approved only by the Executive Director in consultation with its members. Any member that objects to the application has 30 days to file a dissent and provide accurate details and data on reasons for the objection. If it comes to this point, the decision on the application is passed on the LOA Board of Directors.
Some of The People Behind The Success of LOA South Africa
Gerhard Joubert – He was the CEO of LOA from 1998 to 2008 and is currently the Head of Group Marketing, PPS
Gloria Serobe – Gloria Serobe is one of the founding members of WIPHOLD and CEO of Wipcapital. She served as Chair of LOA and now holds a non-executive directorship position. She is now on the board of several financial groups like the Johannesburg Securities Exchange, Old Mutual, The Financial Sector Charter Council, Export Credit Insurance Corporation, and Nedbank. She is also highly admired as a staunch supporter of black women empowerment in South Africa.
Charles Erasmus – Charles Erasmus is the Chair of Absa Stockbrokers, Absa Fund Managers, Absa Trust Limited, and is one of the directors of LOA, a position he has held since 1999.
Herschel Mayers – Herschel Mayers is one of the directors of LOA. He is also the CEO of Discovery life which is a subsidiary of Discovery Holdings Ltd.
Janssen Davies – Used to be the CEO of Sage Financial Services and Sage Group PLC. He currently is a director of LOA while also serving under several boards like SANSParks Honorary Rangers, the Mpumalanga Tourism and Parks Agency, and as the PR for LOA, among others.